Dental implants in Torrensville, Thebarton, Mile End, Hilton, Underdale, Hindmarsh, Welland, Allenby Gardens and Flinders Park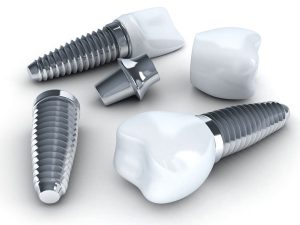 What are dental implants?
Dental implant is a fixed prosthesis used to replace the root of a natural tooth. A crown is then placed over the implant to complete the appearance of a normal tooth. Implant procedures are the latest technological advancements in permanent teeth replacement.
Implants are made from materials such as titanium, and can be implanted into the upper or lower jaws, or both. Dental implants can replace a single tooth or multiple teeth, or to help support partial and full dentures.
DENTAL IMPLANT IN TORRENSVILLE | THEBARTON | MILE END | HILTON | COWANDILLA | BROOKLYN PARK | UNDERDALE | HINDMARSH | WEST HINDMARSH | WELLAND | ALLENBY GARDENS | FLINDERS PARK | WEST ADELAIDE | SOUTH AUSTRALIA | (08) 7120 2719